OCTOBER 21, 1907 (Part 1)
… There's something else I wanted to say about Cézanne: that no one before him ever demonstrated so clearly the extent to which painting is something that takes place among the colors, and how one has to leave them completely alone, so that they can come to terms among themselves.
Their mutual intercourse: this is the whole of painting.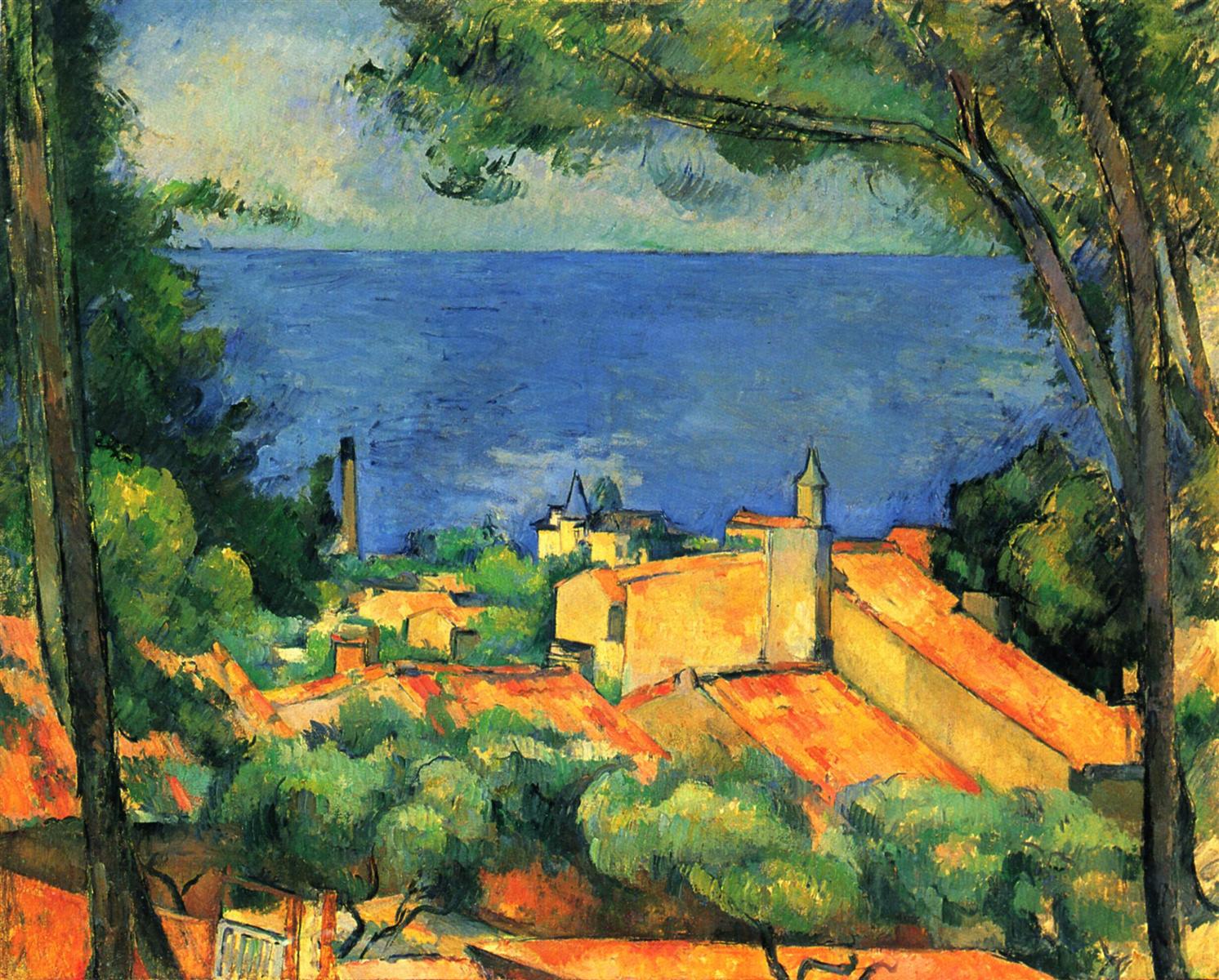 Whoever meddles, whoever arranges, whoever injects his human deliberation, his wit, his advocacy, his intellectual agility in any way, is already disturbing and clouding their activity.
Ideally a painter (and, generally, an artist) should not become conscious of his insights: without taking the detour through his conscious reflection, his progressive steps, mysterious even to himself, should enter so swiftly into the work that he is unable to recognize them in the moment of transition.
Alas, the artist who waits in ambush there, watching, detaining them, will find them transformed like the beautiful gold in the fairy tale which cannot remain gold because some small detail was not taken care of.
Rainer Maria Rilke to Clara Rilke
---
The work. Art and consciousness
Ideally, an artist should not meddle in their own work…
A radical idea,  to which Rilke returns to time and again. More radical then than it is now, after more than a century of inquiries into the nature and inner workings of human mind.
It is an act of acceptance of the conscious mind's ultimate inability to understand (let alone control) what's going on in (and emerges through) the body, and the deep ocean of the unconscious.
Perhaps paradoxically, there might be more truth to it for a poet than for a painter.
The poet's medium, language, is something they deeply and unconsciously KNOW from early childhood. The painter's medium has to be mastered consciously and deliberately.
On the other hand, it is much easier for the language, this medium of talkative, narrative mind, to interfere with the stream of poetry than it is with painting, which exists as it were on another plane.
Seeing practice: Mutual intercourse of colors
There is an area of intense color contrast in this still life, an area where red and green clash and almost quarrel with one another. Click the image to zoom in on this area, just where fruits are seen against the bottle.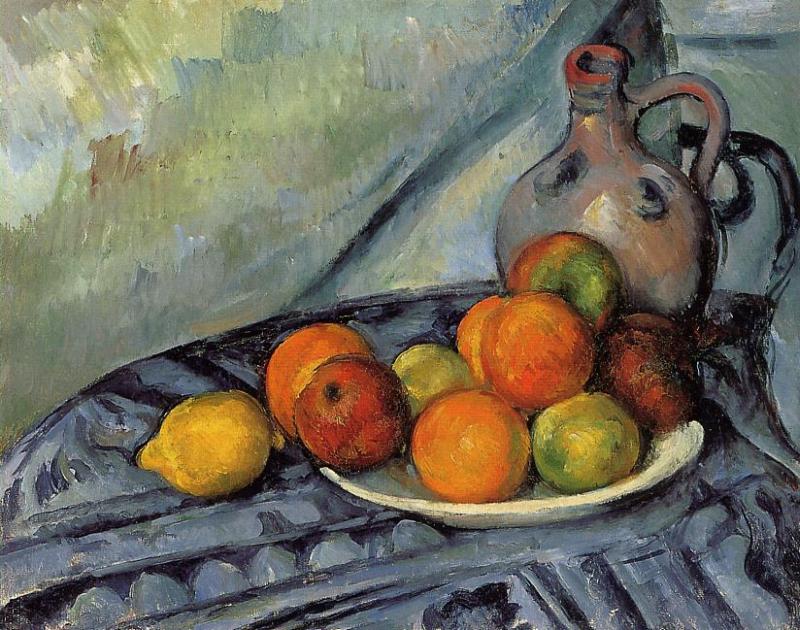 Do you see how different this contrast seems when it appears in the context of the whole picture plane?